August 20th, 2010 |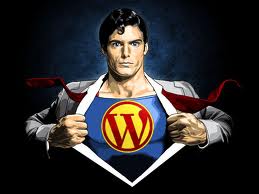 Bravo, three cheers and "Good show ol' boy" to the British publishers, Imagine Publishing, for their brilliant accomplishment in the Beginner's Guide to WordPress.  As one who qualifies as a beginner in the ability to build and design a WordPress blogging platform, I can say that this undoubtedly represents the best tutorial magazine I have ever seen on the subject.
The guide begins with a brief history of blogging as a cultural and literary phenomenon, as well as with WordPress itself, which I found not only very informative by helpful in setting the tone of why I was blogging in the first place. i could see that I was learning about a fast-paced phenomenon that many have embarked upon, to the tune of about 175,000 new bloggers per day. I could also see that 95% would end up becoming frustrated or disheartened, knowing that they were not taking full advantage of all what WordPress offers within their blogging platform.
I found my copy at a local Barnes & Noble for $29.95. A bit pricey for a magazine, but well worth the cost in terms of detailed education and the hundreds of "How to" steps from how to get started, creating and managing your blog, how to add images and video, customizing your blog with various available themes, the use of WordPress plug-ins, creating stunning or simplistic design and so much more. Moreover, it serves as a great inspiration for ideas on how creative one can really become with the WordPress blogging platform.
The magazine also includes an exclusive interview with the cofounder of WordPress, Matt Mullenweg.
What impressed me the most was the attention to detail and simplicity in their step-by-step directions on all aspects of building a well designed, sharp and still effective blog that would compete easily with 99% of most small businesses competition. Additionally, the magazine comes with a CD that offers:
Over 60 minutes of expert video tutorials on installing and configuring WordPress.
Project files and other resources to help you complete the tutorials throughout the magazine.
Ten WordPress themes to give any blog and instant makeover in seconds.
Direct links to essential WordPress resources, WordPress web hosts and must-have WordPress plug-ins.
The only minor fault that I could call to the publisher's attention is that I believe that any guide for a beginner should contain a glossary of basic terms. Again, if this is a beginner's guide, then assume I know nothing or very little. A simple addition of that glossary would have made this supremely perfect as an educational tool.
Whether you are looking to educate yourself, elevate the ability of your SEO/SEM marketing team or just become inspired on how you can have a fantastic looking blog, I cannot recommend this resource enough.
Here is a video of the cofounder of WordPress, Matt Mullenweg, telling you a little bit more about the WordPress blogging platform.
Tags:
beginner's guide to wordpress
,
blogging platform
,
business book review
,
business book reviews
,
matt mullenweg
,
sem marketing
,
seo marketing
,
seo sem
,
wordpress
,
wordpress plug-ins