August 26th, 2010 |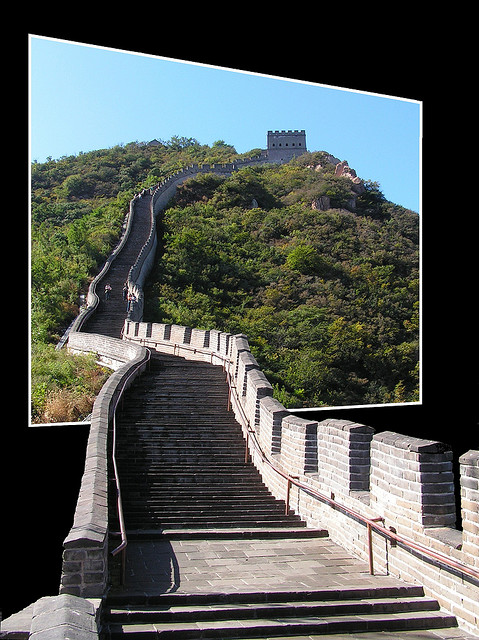 The question may be mute and may better be expressed as: "How long will it take for China to become the financial and economic center of of our world?
The writing seems to be on the proverbial wall.
China has just passed Japan becoming the worlds 2nd largest economy. The Industrial & Commercial Bank of China Ltd is the largest bank in the world (figured by market value) .
China has the largest population or should I say consumer base in the world @ 1.3 billion potential buyers.
The U.S. by comparison has 307,000,000 people. That is a mere 1,000,000,000 fewer potential customers.
Bloomberg reports that Ford will gain 70% of its expansion next year from Asia .and most of that coming from, yep you guessed it, China and India.
http://www.businessweek.com/ap/financialnews/D9HR823O1.htm
In all simplicity it is simply a numbers game. China has 1.3 billion potential consumers. India has 1.1 billion potential consumers. The U.S. has 307 million potential consumers. The one with the most buyers will grow to be the biggest.
Add to that the fact that it is so much cheaper to make a living in these emerging countries and the fact that it is expensive to live in the U.S. and I don't think you can help but see what I am saying.
So what is my point ? My point is simple. If you want your business to grow in the U.S. from here into the future you are really going to have to work  hard. And even that will not be a guarantee of success. You are going to have to be very smart in your online marketing, your sales, and your organization.  You are going to have think globally whether you like it or not.
In the future as Americans we may no longer be the biggest or the richest but we can still be successful and self-sufficient.
China's rapid economic growth by four factors « Joe's Blog
And in the 1970s and 1980s the rapid economic development of some Asian countries, China's rapid economic growth from the labor force is partly increase.But because of low birth rate, this trend will be in 10 years or 20 years reversals …
Publish Date: 08/26/2010 0:47
http://www.nanbay.com/journal/201008260.html
China Traffic Jam Just a Brief Bottleneck on the Road to Growth – MIIT
China Traffic Jam Just a Brief Bottleneck on the Road to Growth – MIIT -Besides recently being crowned the world's second-largest economy, China now has the dubious distinction of spawning the world's longest traffic jam.
Publish Date: 08/26/2010 3:00
http://enterprisepost.com/economy/china/china-traffic-jam-just-a-brief-bottleneck-on-the-road-to-growth.html
Dalian 2007 – BBC World Debate China: Resolving Tensions of Growth
www.weforum.org 03.10.2007 China: Resolving Tensions of Growth In partnership with the World Economic Forum, and with the participation of leading Chinese experts, the BBC World Debate explores the tensions created by China's breathtaking economic gr…
China's 'Amazing Economic Growth
REPORTERS – This week: China's 'Amazing Economic Growth www.france24.com
Article by:
Carlos Gamez
Business Development Manager
McIntosh Marketing
carlos@mcintoshmarketing.com
Image by:
Ed Helien
Tags:
blogs
,
cjina
,
economy
,
India
,
japan
,
online marketing
,
the economy
,
USA