August 19th, 2010 |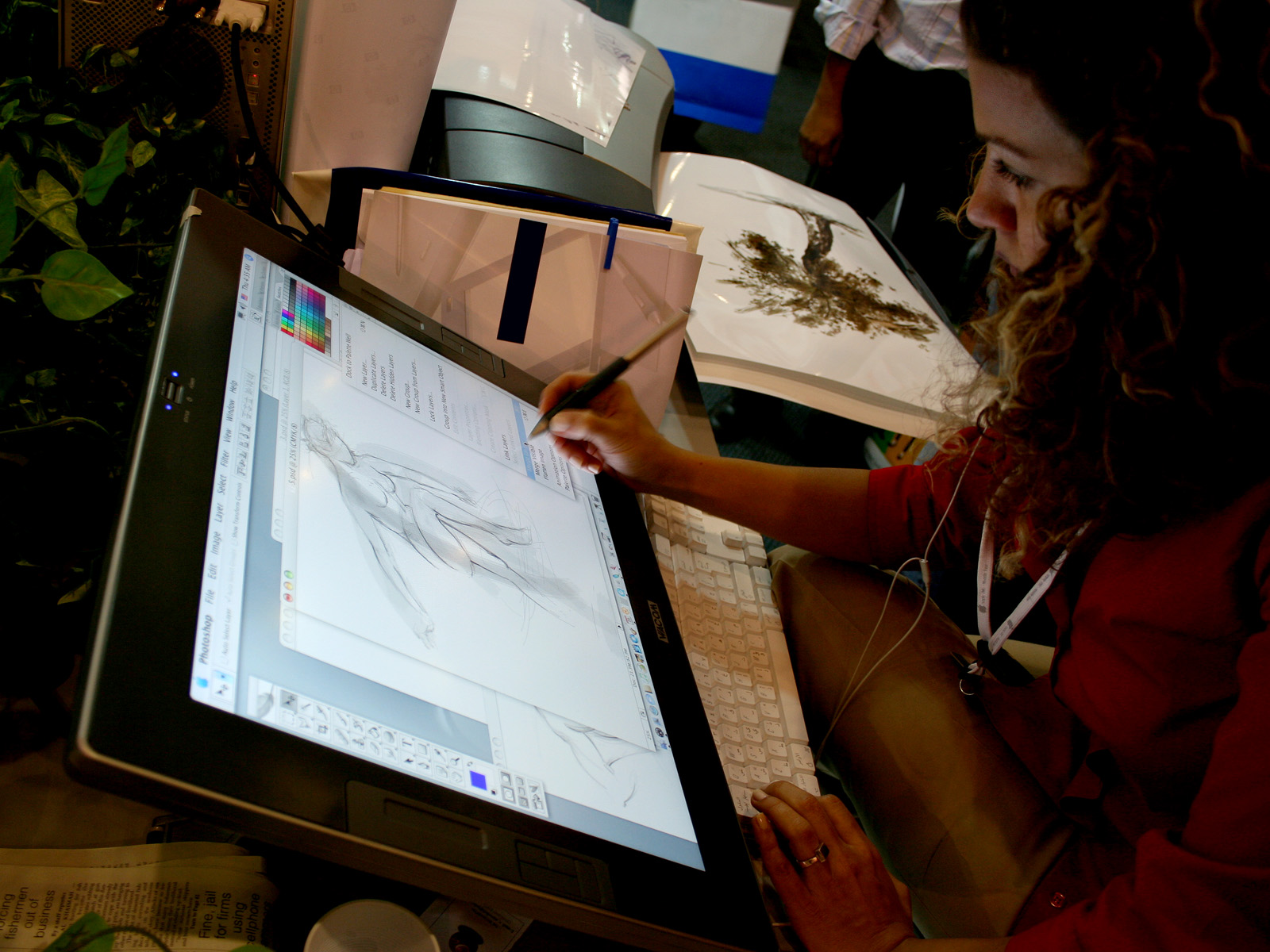 Love love love the iPad and the idea of taking a computer the size of a notebook, anywhere and everywhere with me.
Android 3.0 Tablet… I am almost certain I will love even more.  Now I am sure the preference of the two comes down to each individuals needs but I think the Android's apps are far superior to that of the iPhone.  They seem so much more interactive and alive compared to the iPhones ability to simply mimic a web browser.  Now as I can't say for sure that the Android 3.0 Tablet will reign supreme over the iPad because I don't really know what they will be targeting to set them apart.
Rumor has it that this new tablet may be called Gingerbread and come in a 10 inch version as soon as the holidays.  Digitimes has been reinforcing these rumors by giving out the following hardware details for this new PC tablet stating:
Motorola's tablet PC will feature the Tegra 2 platform from Nvidia and a 10.1-inch panel supplied by Sharp. The panel has a lower brightness than that of Apple's iPad, but is thinner in size. The tablet PC will be manufactured by Motorola and is set for mass production by the end of 2010, Kuo noted.
Digitimes Research senior analyst Mingchi Kuo has already mentioned that Motorola is in the lead to develop this hardware for the new Android 3.o tablet.  Along with this merger, Verizon's Lowell McAdam, already stated earlier this year that they were working with Google to develop a competitive tablet device.
Kuo seems to have high expectations for this Android 3.0 tablet PC.  This was quite the opposite of the iPad creators who almost seemed like they were creating the tablet just for fun and then were surprised to see to high demand for such a product.  Kuo strongly believes that they could sell over 2 million units in 2011 and will be in mass production by the end of this year!
Nothing against the iPad, (even my boss, Bill McIntosh, was giving them out earlier this year!) but I can't wait to see Android's version of this new tablet PC trend!
Tags:
10 inch tablet
,
Android 3.0 tablet
,
Android 3.0 tablet PC
,
Android tablet
,
Android tablet PC
,
Bill McIntosh
,
brand
,
Digitimes
,
google
,
Google merger
,
google news
,
ipad
,
iphone
,
Lowell McAdam
,
McIntosh
,
Mingchi Kuo
,
Motorola
,
PC
,
Verizon