August 18th, 2010 |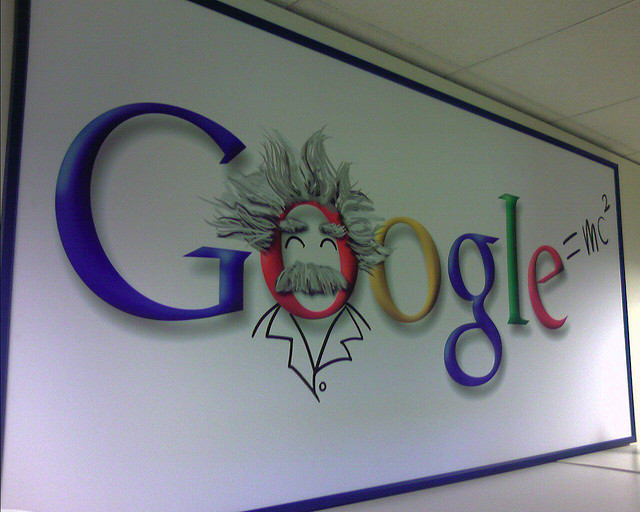 As we all know Google is the giant when it comes to search engines. And when you are the Big boy you put yourself in the sights of anyone with ambition and/or drive to be numero uno.
According to Computerworld Google still reigns supreme at 65.8% of the search market last month . The thing is that Google actually lost .04% of it's share. Remember this is global and .04% of search traffic is a huge number of people.
Who did they lose it to? If you guessed "Yahoo" you would be absolutely correct.
Bing itself actually made a gain as well in the search market.
Many have pondered if the merger between Bing and Yahoo could, after all these years, offer Google some real competition.
Many think this merger could be the best thing for users of the Internet and Businessmen fighting for a bigger share of the online shopping dollar.
comScore: Yahoo Gains On Google In July | The Domains
According to comScore, Yahoo picked up search share in July all at the expense of Google. While one month isn't going to tell the story, tts the 1st time I can remember Yahoo actually gaining a share of the market vs Google. …
Publish Date: 08/18/2010 8:11
http://www.thedomains.com/2010/08/18/comscore-yahoo-gains-on-google-in-july/
SEO Report – Google VS Yahoo VS Bing | Submitedge – Search Engine …
When it comes to optimizing websites, many webmasters concentrate on Google optimization – and for all the right reasons, as Google is the most used search.
Publish Date: 08/01/2010 10:17
http://www.submitedge.com/blog/seo-report-google-vs-yahoo-vs-bing/
But Google, the ever expanding giant that it is, continues to expand into new markets and continues to challenge it"s competition with bold in your face actions.
With the iPad Apple has had a complete and total domination on the Tablet pc world. There is nothing out there to compete with it at this point in time.
But HTC partnered with Google for it's Chrome OS and partnered with Verizon as the carrier are planning the the release of what they hope to be the iPad killer in just a few short weeks.
The buzz is all about the incredible ( no pun intended) timing being planned by HTC , the release is planned for Black Friday, just in the St.Nick of time for the Holidays.
There is even talk that the device may actually be offered "free" with a service commitment from Verizon.
Google once again is at the center of an awesome launch. Partnered with HTC and Verizon this launch could bring about a challenge of real proportions for Apple, especially if the strategy of making the Tablet available for no cost with a contract is implemented. That would simply enable the flood gates to be opened on a planet wide push to overtake the Tablet Niche by Google and it's partners.
I can't wait to see how Apple will respond .
Any comments about this?
Google Chrome OS tablet in time for Christmas – Pocket-lint
Google Chrome OS tablet in time for Christmas – HTC-built iPad rival coming for 26 November? … Comments. A Chrome OS tablet should provide the best user experience when surfing the web, even better than the iPad because of it's specialized purpose http://nextparadigms.com/2010/08/18/chome-os-on-a-tablet-will-be-best-web-experience/ Posted by Lucian, RO. Comment. Name. Email (Will not be published). Country …
Publish Date: 08/18/2010 8:55
http://www.pocket-lint.com/news/35018/google-chrome-tablet-november-26
Google Chrome OS Tablet May Launch on Black Friday | TechwareLabs
The Chome OS is a Google's own Web browser, but it's also the foundation for the company's browser-based operating system that's being developed outside of its Android OS project. According to Download Squad's unnamed sources, HTC will be building the table for Google, and it will be offered exclusively through Verizon. Assuming the sources are right, Google's Chrome tablet will sold at a heavily subsidized price with a Verizon contract and could potentially be free with …
Publish Date: 08/18/2010 11:21
http://www.techwarelabs.com/google-chrome-os-tablet-may-launch-on-black-friday/
Article by Carlos Gamez
Business Development Manager
McIntosh Marketing
carlos@mcintoshmarketing.com
Image by Danny Sullivan
Tags:
apple
,
bing
,
Chome OS
,
google
,
HTC
,
Tablet
,
Tablet PC
,
Yahoo.iPad