July 23rd, 2010 |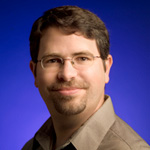 Matt Cutts, head of the Google webspam team, did an interview discussing all things WordPress.  Matt uses WordPress for his personal blog, and chose it over Google's own Blogspot offering.
You can listen to his interview here.
Here are some tidbits I found interesting:
The duplicate content problems that WordPress creates with the default install aren't a big deal, and Google can find their way around it and should not penalize you.
If you think you have been penalized, your first stop is the Google Webmaster Tools, then go to the Google Webmaster Forums.  If you still can't figure it out then try to talk to some prominent SEO's and  try to contact Matt Cutt's himself.
301 redirects do lose some pagerank, but a miniscule amount for you not to be concerned with it.  But if you are moving a page that is linked by high authority sites like the New York Times, you may want to contact them and have them update their link.
Matt personally finds All-In-One SEO's plugin not really needed anymore and doesn't use it on his blog.