August 18th, 2010 |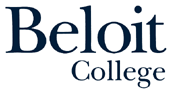 Beloit College performs an annual ritual: It creates a Beloit College Mindset List showing cultural references that are in the minds of their incoming freshman class, and then presents it to their professors.
What a great way to learn about your customers!
Here are a few points from what their 2014 freshman think:
Russians and Americans have always been living together in space.
Nirvana is on the classic oldies station.
They first met Michelangelo when he was just a computer virus.
Second-hand smoke has always been an official carcinogen.
Few in the class know how to write in cursive.
Email is just too slow, and they seldom if ever use snail mail.
As marketers, is is extremely important to understand our customers, so that we can both understand what they want, and deliver it accordingly.
It is easy to forget that what worked or what you liked 10 years ago may not be in the public conscience anymore.
Tags:
beloit college
,
marketing
,
survey