August 13th, 2010 |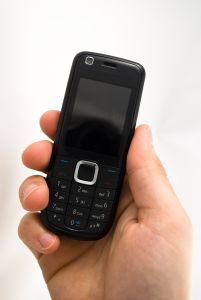 I have been getting really excited over the new mobile technology that seems to be coming out faster then I can keep up with it.  Last week it was Firefox Home for the iPhone and this week it is, my personal favorite, Chrome2Phone for the Android.  Now at first glance I thought they were the same application for different phones because they both are accessed through Google's mobile platform, the Cloud.  True as this may be… soon I discovered what sets these two applications apart.
Now while Mozilla's "Home" application for the iPhone allows you to connect your web browser from your PC to your phone, allowing you to take work, your Firefox browsing history and your bookmarks with you.  Chrome2Phone actually works similarly allowing you to sync content from your PC, like videos and clips, to your mobile Android device.  Now here's the kicker, "Voice Actions" is what makes the Android's Chrome2Phone far superior to the iPhone's Mozilla application.
Android's "Voice Search" app is a voice-to-mobile interface  that gives you the ability to search, e-mail, text, set an alarm, take notes, look up music and locations online and even place calls and map out the locations just found… SO COOL!  Anyways, Apple did acquire Siri, so this is obviously Google's quickest response.  While figuring out that this might be why Google created these awesome apps, I happened to find the things that Google director of product management, Hugo Barra, had to say about the future of mobile technology very very interesting AND super exciting!
These improvements by Google for Androids Voice Search "Voice Actions" lets you do so much more then just search by making your whole mobile experience hands free and so so easy.  With Dave Burke, Google's engineering manager, and Google stating all the details on how the application pushes the data to your mobile device and which versions these applications are currently available for you, you can easily get all of your questions answered before you upgrade.  This is a huge advancement of just two years back when Google originally introduced voice search, which ended up being very limited comparatively.
Being able to simply speak that you want a map of all the local vintage shops, then the app finding them online and displaying them back to you in no time!  Or finding the next track you want to listen to just a minute later, makes this version far superior.  It's just a matter of time before an updated version comes out for the iPhone and I can't wait.  I love watching technology outdo itself, in my opinion, it is way better than reality TV any day!!!
Check out the full list and the video below to see all of what Google's voice command application has to offer through their "Cloud":
Like Google says, Don't type when you can talk!
Tags:
Android
,
Android application
,
Android Apps
,
blog
,
blogging
,
Chrome 2 Phone
,
Chrome2Phone
,
google
,
google news
,
internet
,
iphone
,
mobile
,
mobile applications
,
mobile apps
,
Mobile Marketing
,
mobile netowrking
,
video
,
youtube