September 22nd, 2010 |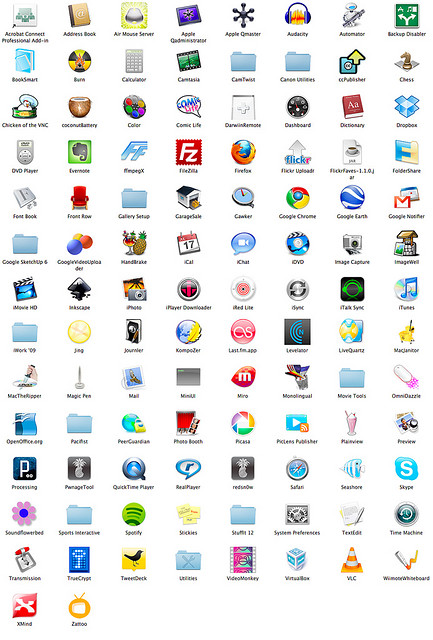 I'm not an iPhone user. I have an Android powered phone, so I only have about 70,000 apps to choose from compared to the 225,000 apps that iPhone users have.
But limited as I am, even I can see where the future lies. Managing your life from your mobile device is the way of the future and the future is NOW! You can do everything from managing your finances on line with apps like Mobile Banking and others. You can pay your bills right on your Smartphone with apps like My Verizon Mobile.
There are apps for playing guitar, buying movie tickets, playing crossword puzzles, listening to custom radio channels and the list goes on and on.
For your business there is a goldmine of opportunity in the world of Smartphone apps.
Let us take a couple of  ideas from the top of my graying head here:
How about an app that let's customers order their lunch from your Restaurant right from their phone.
How about an app for Dental practices that lets patients set appointments directly from their phones?
I have a great idea for an app for a flower delivery service that lets the customer (guys mostly) setup pre-scheduled flower purchases and deliveries. Yes guys you never have to miss another birthday or anniversary again!
Mr. Optometrist How about an app that reminds your patients that it's time for a new eye exam!
Look the world of apps is the world of customer service. How simple and easy can you make it for your clients or customers or patients to access your product or service?
How many obstacles can you remove from the path your new customer must follow to find you?
There are as many apps possible as there are customer service ideas or sales funnels or delivery solutions etc.etc.
Have brainstorming session with your fellow executives,your staff,your customers and then find an app developer to build you the app that makes your business the go to biz!
McIntosh Marketing is one of those App creating businesses !
Windows Phone 7: Applications & Tools | Laura Foy | Channel 9
Windows Phone 7 Program Manager, Sean Mckenna, swung by the Channel 9 studio to give us a demo of some Windows Phone 7 applications. The idea is that these are some core applications, for which the source code will be made available …
Publish Date: 08/04/2010 10:56
http://channel9.msdn.com/Blogs/LauraFoy/Windows-Phone-7-Apps–Tools
Seen the Windows Phone 7 apps preview? – MSDN – Site Home – MSDN Blogs
The Microsoft UK MSDN Blog is your one-stop-shop for Microsoft developer tools, news, downloads, trials, tips and tricks.
Publish Date: 09/21/2010 4:29
http://blogs.msdn.com/b/ukmsdn/archive/2010/09/21/seen-the-windows-phone-7-apps-preview.aspx
Netflix, anyone? image – A look at some Windows Phone 7 apps …
View Netflix, anyone? image in CNET News' 'A look at some Windows Phone 7 apps (images)' slideshow – CNET News.
Publish Date: 09/16/2010 10:12
http://news.cnet.com/2300-10805_3-10004870.html
By Alltop_branding at 09/22/2010 14:32
freeappreport.com Here's my top 10 favorite free iPhone apps. iTunes Links Fox Sports – bit.ly USA Today – bit.ly Google Earth – bit.ly iDisk – bit.ly Facebook – bit.ly Skype – bit.ly UrbanSpoon – bit.ly Shazam – bit.ly Pandora – bit.ly The Weather C…
*** 7 Crazy, Funny and Must-Have iPhone Apps ***
Your iphone, blackberry or android is more than just a tool. It's also a great place to play games, prank friends, and just generally have fun. These 7 great phone apps will have you laughing and poking for hours! Fortune Cookie for the Android You s…
Article by: Carlos Gamez
carlos@mcintoshmarketing.com
Image by: Doug Belshaw
Tags:
Android
,
app
,
apple
,
apps
,
business
,
droid
,
google
,
iphone
,
iPhone.android
,
marketing
,
small business
,
smartphone