July 12th, 2010 |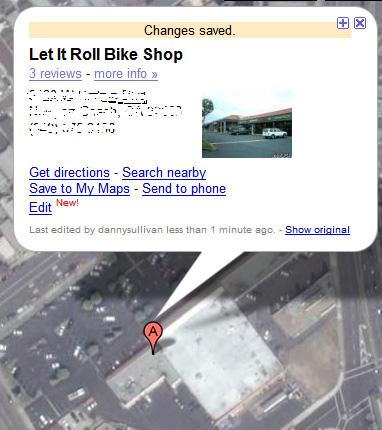 For more than a year McIntosh Marketing has been preaching that the business world is going Local, Mobile and Social.
The small business owner can reap huge benefits now from Search Engine Optimization built around his local market. And I might add that the small businessman that doesn't engage in effective local SEO will suffer from it as well.
In an article I was reading this morning: "Local Internet Search Marketing Can Save Small Business Owners, Even in This Tough Economy"
Link:
http://bignews.biz/?id=890777&keys=local-internet-marketing-seo
The author used these statistics from the Kelsey Group:
90% of consumer purchases are made within 20 miles of where people live.
86% of all local searches are online.
90% of these searches result in offline activity, i.e. a new customer visiting your business.

Those are very compelling reasons for any businessman to get very interested and active in Local Search Marketing.
Lets look at what those stats mean.
First of all with the power of the internet and it's facilitation of broad dissemination of ones products and services, 9 out of every 10 purchases are still made very close to home, within 20 miles.
Secondly when consumers need to get information related to your products and services 86 out of 100 go online to get their information.
That means that if you are not online only 1.4 people out of every 10 people may find you, maybe.
Now here is the most noteworthy stat:
Of all the searches that people make on line 90% of them result in offline activity.
That means that when people are searching on line for products and services they are ready to buy!
So all summed up 86 out of each 100 people in your immediate area, your potential customers search online for information related to buying your products or services.
90 % of those people then "take action" by visiting businesses like yours and these 90 % are BUYERS!
The commercial world has already gone Local and with more an more people everyday using their mobile devices (cell phones, Lap tops, Ipads…) to access the internet and using sites like Yelp, Facebook etc., the commercial world is also going Mobile and Social.
Are you wondering where your customers are?  Re-read the above.
They are buying from your competitors. The ones that are online !
We at McIntosh Marketing can help you establish an effective presence online. contact me !
Article by: Carlos Gamez
Business Development Manager
carlos@mcintoshmarketing.com
Image by: Danny Sullivan
Tags:
Local Business marketing
,
marketing
,
Mobile Marketing
,
small business marketing