August 17th, 2010 |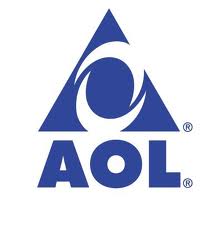 Local marketing in OC and nationally is about to be explored by AOL Patch, in an attempt to rise from their merger debacle with Time Warner, Inc, which AOL broke from in 2009. I am sure you remember all the free AOL CDs in the 90's. AOL became how most American's got onto the internet originally. Service problems and bad business dealings soon found AOL with the status of D.O.L. in the minds of many of their past customers.
Now AOL is making a bold move into local online marketing, with 50 million invested dollars into what they will hope will reinvent and revive their once face-paced national brand. AOL intends to grow Patch, a  network of community and regional news sites, to include more than 500 neighborhoods by the end of December 2010. AOL is moving fast to reinvent itself as a content provider reliant on online ads as their dial-up internet access business fades.
AOL CEO Tim Armstrong came up with the idea for Patch in 2007, while he was still an executive at Google and was an early stakeholder in the company through his private investment company, Polar Capital. When AOL bought Patch, Armstrong said that he wouldn't take a profit from the deal and instead his initial investment would be repaid in AOL stock once AOL became independent of Time Warner.
Patch launched its first three websites in early 2009. Since then, the company has been rolling out more sites at a rapid clip: AOL also said Tuesday that it launched Morristown Patch, which focuses on Morristown, N.J., bringing its current stable of Patch sites to 100. Patch sites now serve communities in eight states, including Skokie, Ill. and Mill Valley, Ca.. By the end of the year, AOL plans to have Patch sites in over 20 states.
Patch builds its websites in communities with 15,000-75,000 residents, and each site is staffed by a full-time editor who works with an average of 11 local freelancers to create and produce site content. Content ranges from news stories to events listings to classified ads. Like other AOL websites such as gadget blog Engadget and video search engine Truveo, Patch sites make money from running ads. In an interview, Patch CEO Jon Brod said AOL sees local website and headlines as the, "largest commercial opportunity online that's yet to be won."
Tags:
aol patch
,
community news
,
local headlines
,
local internet marketing
,
local marketing
,
local websites
,
oc local marketing
,
regional news