August 18th, 2010 |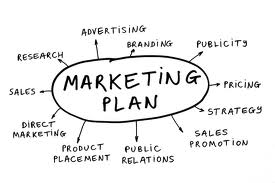 In OC, the small business sector struggles while few are becoming innovative and successful. One local small biz in Brea, National Screen Print & Embroidery, has grown 25% in each of the last two years, says President Dennis Jimenez.
"It's easy to see the failures and hard times businesses are facing," he says. "Many of our competitors have closed. We're in an industry of supplying what could generally be considered nonessential products in the everyday world, so it's typically the thought that our products are the first to go when budgets get tight." Part of the company's success despite hard times is that it is family owned and debt free, Jimenez says. Other marketing advertising strategies & tactics that they employed included:
Assisting their customer base to meet their own budgeting goals by offering specific discounts.
Increasing presence on Google and Craigslist when people go searching for a screen printer when their former supplier closes, which has proven to be some of their best internet marketing strategies.
Having lived in OC for 25 years they have built long-time relationships in the community.
Their marketing has been aimed to sell schools and youth sports as a key market.
By relocating to a lower-priced, higher-traffic location at 2761 Saturn St. in Brea.
"We asked rent relief from our previous landlord but couldn't get it so we started looking for something else," he says. "We had signed a one-year lease in December 2007 and by late fall 2008 we knew we needed to do something. In the new location we benefit from having retail stores close by."
Jimenez has also diversified. He owns a trucking company, starting both companies with the proceeds from an Internet investment in the 1990s. Talk about good timing. And then there's hard work and the basics. "We owe much of our success to referrals and just plain old phone calls."
From our experience here at McIntosh Marketing, having a positive attitude and developing and implementing small biz marketing ideas has been the keys to business success.
Tags:
best internet marketing strategies
,
brea small biz
,
marketing advertising strategies
,
national screen print & embroidery
,
oc small biz
,
small biz ideas
,
small biz marketing
,
small biz marketing ideas
,
the keys to business success