November 5th, 2010 |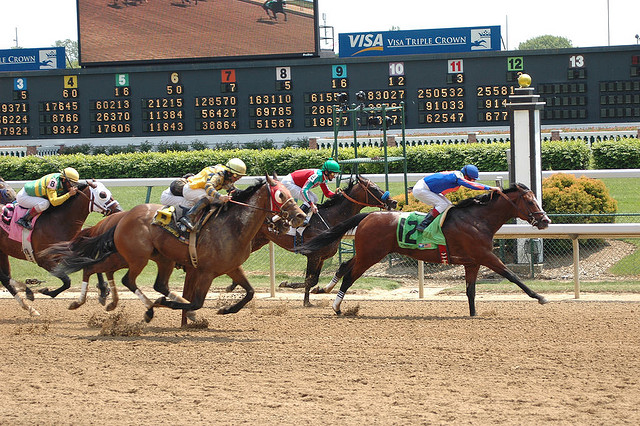 One of the most important activities a business owner can do is to find out what his successful competitors are doing to be successful!
I will give you a big hint as to what many of the most successful small businesses are doing right now to be successful and that is online marketing!
Your customers are online and searching before they pick up the phone or jump into their vehicles to go shopping.
According to searchenginewatch.com the average small business in the US spent $2327.00 on search advertising in the 3rd quarter of 2010.They claim that is an increase of 43 percent over the 3rd quarter of 2009.
Is there any wonder some businesses are getting new customers and others aren't?
If you aren't even involved in Search Advertising you are already losing a ton of business to your competitors.
And this report isn't for small businesses that have any higher margins than others. Many of the businesses surveyed were typical small businesses such as automotive, roofing, and air conditioning companies.
The mantra for a small business has always been Location, Location, Location. And today that location is on the first page of the 3 major search engines,Google, Bing and Yahoo.
If your business is not there consider yourself if not doomed to at least on your way to oblivion in your niche.
You can't compete.
Growth strategies facilitate the growth from the organization. Marketing warfare strategies are conjunction of marketing strategies and military strategies. A online marketing strategy or a mixture of them is chosen only after thorough …
Publish Date: 11/04/2010 16:29
http://www.articlebliss.com/Art/519060/53/Online-Marketing-Tips.html
Internet Marketing Solution-Give solution to the growth of your …
Internet Marketing Solution-Give solution to the growth of your business. If you want your internet marketing softwareservice to reach to large people then you should have good online internet marketing solution strategy which can help …
Publish Date: 11/03/2010 2:52
http://www.fashioninus.com/internet-marketing-solution-give-solution-to-the-growth-of-your-business.html
Demand for online marketing services increasing, survey finds …
Commenting on the results for Search Engine Land, Matt McGee noted while pay per click and email marketing has seen the least growth, there were few indications of a decrease in popularity. The timing of the report coincides with a …
Publish Date: 11/03/2010 7:42
http://www.clickthrough-marketing.com/demand-for-online-marketing-services-increasing-survey-finds-800214125/
entrepreneur Growth in online marketing services: Online marketing services and platforms are worth…
http://bit.ly/a83Fl1
onlinemarketing
By luckytom72 at 11/02/2010 13:39
By 4OnlineBusiness at 11/02/2010 3:37
Online Marketing is Growing Fast.mp4
Interactive spend will near 55 billion dollars by 2014, according to Forresters five year forecast. Watch this clip to hear from Vice President of Forrester Research Shar VanBoskirk, as she explains the projected growth and future trends of online ma…
Article by Carlos Gamez
Image by boboroshi
Tags:
advertising
,
bing
,
businesss trategies
,
google
,
internet marketing
,
marketing
,
online marketing
,
PPC
,
profitability
,
profits
,
small business
,
yahoo