October 20th, 2010 |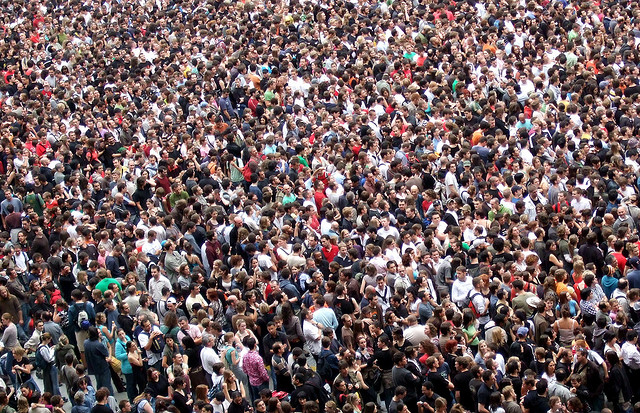 Is there a space where the recession isn't laying waste to every business around?
Is there a land of hope and plenty in this virtual financial dust bowl of the economy?
Yes! It is the land of milk and honey called the Internet.
Look at these stats:
Netflix Third-Quarter Profit Rises 26% on New Users*
Quote:
"Netflix Inc, the mail-order and online movie-rental service, reported third-quarter profit rose 26 percent as the pace of new subscriber additions accelerated. The shares surged.
Net income grew to $38 million, or 70 cents a share, from $30.1 million, or 52 cents, a year earlier, Netflix said today in a statement. Sales rose 31 percent to $553.2 million, beating analysts' projections of $551.7 million. The company signed 1.93 million new users, up from 1.03 million in the second quarter."
EBay results beat Street view**
Quote:
"(Reuters) – EBay Inc posted higher-than-expected earnings, helped by double-digit growth at PayPal and a modest rise in revenue at the e-commerce company's main marketplaces unit.
The company said third-quarter net profit was $431.9 million, or 33 cents per share, from $350 million, or 27 cents per share, a year earlier."

E*Trade Financial Profit Matches Estimates as Loan Loss Provisions Decline***
Quote:
"Third-quarter net income was $8.4 million, or 3 cents a share, compared with a loss of $854.7 million, or $6.74 a share, a year earlier, the New York-based company said today in a statement. That matched the 3-cent average analyst projection, according to a Bloomberg survey. Sales after loan-loss provisions are deducted totaled $337.4 million, beating the average analyst estimate by 7.1 percent, Bloomberg data show."

The face of business in America is changing from a "let your fingers do the walking" culture to a "surf the Internet" culture.But this isn't only an American phenomenon. It is happening in the UK as well
In this post Andrew Redfern, states:
Quote: "It has been predicted that in the run up to Christmas 2010, online sales will be up by 16% to £6.4bn on the same period of 2009. This will bring the total online sales for the year 2010 to £57.8bn compared to £49.8bn in 2009, supporting the trend towards the increase in online shopping which will certainly create a challenge to the dominance of the high street.
The prediction follows reports in June 2010 that online shopping had increased by 22% over the past year compared to 2008/2009. In September, online shopping sales had increased by 24% year on year as consumers started their Christmas and winter clothes shopping early. Chris Webster, head of retail consulting and technology at Capgemini noted an interesting observation that consumers are starting to spread the cost of Christmas over several pay checks and we may start to see an early peak in Christmas shopping spends."
source:http://www.hitsearchlimited.com/news/9992901/
Even the Halloween shoppers are moving online in droves. Halloween shoppers where last minute buying is a monstous business yet more than 33% of Halloween shoppers will be moving onto the internet to find that perfect costume.
(source stella.louise http://www.savings.com/blog/post/Infographic-Halloween-Costumes-and-Other-Spooky-Spending-Trends.html
And for those of you who have been training all year for the biggest shopping battle of the year, Black Friday, you will be glad to know you can return to your Frappuccinos and scones. This year retailers such as Best Buy, ToysrUs, Walmart, Staples and more will be moving online to offer deals without the danger of concussions and lost limbs.
The recession may be causing offline business owners to see red, but online buiness looks Black as can be.
Article by : Carlos Gamez
Image by:James Cridland
*http://www.bloomberg.com/news/2010-10-20/netflix-quarterly-profit-rises-26-on-subscriber-additions-shares-advance.html
**http://www.reuters.com/article/idUSTRE69J5TO20101020
***http://www.bloomberg.com/news/2010-10-20/e-trade-financial-profit-matches-estimates-as-loan-loss-provisions-decline.htm
Tags:
google adwords
,
make money online
,
Online Advertising
,
online marketing
,
ONLINE PROFITS
,
online shopping
,
PPC
,
SEO
,
shop online