July 20th, 2010 |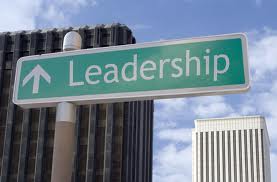 No one factor in business is more important than to establish authentic leadership within your field or niche market. This can seem daunting, but this does not mean that you are the only leader. In other words, there can be more than one leader with all thriving as such.
There are many great many high school and college coaches, and each one is a leader within their community. The fact that each one is a leader does not negate that all others are a leader as well. But all are seen as a leader in their area by a circle of followers or those who listen to their leadership. Their employment is not really threatened by any other leader, unless of course they cease to lead effectively. There is plenty of room for leaders and the ratio of leaders to followers is disproportionate in favor for any leader.
A leader is someone who simply has the ability to organize and inspire others enough so as to accomplish known objectives towards a stated goal. A leader does not see a problem, but a challenge to overcome. People want to be reassured and to solve problems. Your potential clients want words of wisdom that result in positive and profitable change.
You must accomplish this within all your marketing, off line as well as online. Blogs, videos and articles are particularly suited to do this in the form of "How To" and various tips that establish the fact that you posses authentic leadership in your field of expertise.
Probably the best ability a leader has is the ability to listen. In marketing and PR, this is doing your homework in terms of surveys, market research and having a good feel for what is occurring within your industry. Once you gather that information, it is simply formating your solutions, formatted into the different content available, such as a blog, video, press release or article.
Now one simply distributes this information on a consistent basis through social media and various distribution channels that abound on the internet. And those channels are massive and highly effective.
It will take time, but you will be astonished as to how effective your marketing can become when you establish yourself as a leader consistently. And that is another factor that others see in a leader: consistency. Leaders do no waffle of give up easily. If you continue to communicate, concerting your web site in a media center versus a static floating brochure, you will gain more and more attention from those potential clients who seek wise information and proactive solutions.
Tags:
authentic leadersip
,
niche market