August 11th, 2010 |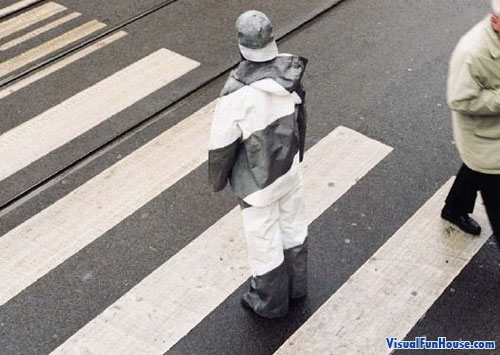 When one lacks resources, one has to engage in online guerilla marketing strategies. Guerilla marketing is fast, pinpointed and unconventional. In other words, this is the perfect type of strategy for any start-up business or small business with a very limited marketing budget. Here are some simple online guerilla marketing techniques that you can engage in for very little of no expense. Of course, it will take some of your time to engage in these types of online promotion campaigns.
Realize that there is always a way to engage in simple marketing tactics that larger brands do not have the personnel nor care to engage in. Their weakness is where a guerilla marketer exploits and thus survives best.
Your Company Blog
Without question you will need a blog to be the ultimate guerilla marketer. Your blog can not only reach millions, when correctly and fully optimized and integrated with social media, but it can utilize the power of video marketing and much more. Websites that have active blogs get 55% more traffic utilizing this one marketing technique. Additionally, commenting on other people's blogs with intelligent banter is another way to build friends and backlinks to your website. Do not write "Great post!" and expect respect or a backlink. Be real, friendly and supportive.

Blog Directories
There are hundreds of blog directories that you can register your blog with for FREE.
Additional Directories
Get your URL listed on these directories. Will it drive a ton of traffic? Probably not right away, but it is FREE and it will most often build you some valuable backlinks. And it is one of those hidden SEO tactics that most do not know about.

Social Media
Yes, it works. But you have to be patient and build your followers on an on going basis. Social media is not a 40 yard dash to your sales objectives, it is a marathon. So hang in there, build your list and give them something to talk about, ponder over or simply be entertained with. This is what is called "linkbaiting."
Free Local Classifieds
It is true, this is not the best marketing, but it is FREE. Local classifieds such as Craigslist.org, Backpage.com and Kijiji.com are just a few local classifieds that allow you to advertise for free. Be sure to read their rules, as each one has different guide lines of what you can do or not. You can even add links to your website. My advice is to offer something free, like a business analysis a report or simply to come to a seminar.
As you can see there are actions you can take on a very limited budget. Of course, as you start to make some sales you will want to invest some of your profits in much more lucrative internet marketing practices to gain an even larger market share.

Photo courtesy of visualfunhouse.com
Tags:
blog directories
,
company blog
,
free local classifieds
,
guerilla marketing online
,
internet marketing practices
,
linkbaiting
,
promotion campaigns
,
seo tactics
,
video marketing