July 26th, 2010 |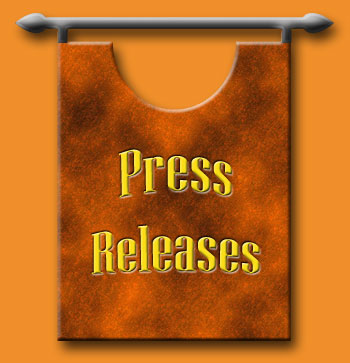 Many businesses and online entrepreneurs still have the false impression that utilizing an online news release to gain positive corporate publicity may seem out-dated, too expensive or inaccessible.
Writing effective press releases may seem more difficult than it really sound. Press release services used to be a method utilized  mainly by public relations firms and media giants. But since the advent and proliferation of the internet this, has changed dramatically and now press releases are available to any small business professional or entrepreneur who wants to use them as an effective way to grab some publicity. More over, online news releases and press releases are very SEO friendly that can generate positive back links to your website or blog.  Online news releases are now completely integrated into news streams, such as Google News, so their reach is now greater that it ever has been in history.
If you're a home based business, small business or a new start-up you more than likely have a meager marketing budget, then the online press releases just be the guerilla publicity tool that you have been looking for. Whether the home based business is just getting off the ground or it's a going concern and just needs some new clients and customers, the press release when properly written can get you that sought after attention that you are desiring.
Now that press releases have become a marketing tool, they are heavily used by marketing professionals. Don't let that deter you as you can create one of your own. The essential aspect of a press release is that a good one has to be an attention grabber. Press releases are not an advertisement. In other words, you cannot simply announce to the online world the presence of your new website, unless that announcement is somehow couched in the context of an attention getting story.
A common theme in a press release is that there is a common industry problem that needs resolution. Your online press release should state the problem and then transition over into the solution, which of course your business is able to provide. If that transition is made without sounding like a blatant advertisement, then you could have a winning press release.
How does one write a press release?
Spend the majority of your effort and time on the headline. A great title increases your chance to sell the news to your targeted audience. The subhead/summary should enhance the headline.
The body of the release should answer the 5 key questions: Who – What – Where – When – Why.
Include at least 2 quotations from principals, three is better.  The media and bloggers find these interesting.
Write in a journalistic tone.
Do not attempt to sell; a release is not just another advertisement.
The online press release represents a powerful tool and effective means to reach people. Moreover, a press release positions yourself as a savvy thought leader. They connect you to new audiences on the internet and build valuable SEO back links to your internet marketing efforts and so should comprise a vital part of your marketing strategy.
Tags:
corporate publicity
,
online news release
,
press release services
,
writing effective press releases