September 16th, 2010 |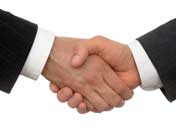 This alliance has already made a hefty footprint in the search category with a huge 25% share of the search market. What else can this alliance mean ?
Can Bing really give Google a run for it's money?
I don't know if Bing has enough force behind it to actually challenge Google's supremacy but it is certain that the Bing Yahoo alliance is a force to reckon with, a force that has become very important at least to those involved in marketing their businesses online.
A couple of new features to be released dealing with analytics and conversion tracking make Bing, more accurately Microsoft Adcenter, a much more valuable service.
The new features will allow one to gather information related to age, geographic location and gender while providing better data o conversion rates, ROI regarding visitors,and even the various behavior patterns exhibited by visitors to ones website.
With enhanced tools for marketers and increasing search volume, Bing/ yahoo, is surely becoming a very important part of business and will only continue to grow in value for today's marketers.
One week into the Bing Yahoo search allianceKingpin SEO Webmaster …
The combined search force of Yahoo and Bing equal around half of the advertising potential of Google. (Two of the tyres) The recent climb in market share since the Bing Yahoo alliance seems to have prompted many advertisers to take a …
Publish Date: 09/07/2010 13:36
http://www.kingpin-seo.co.uk/webmaster-magazine/one-week-into-the-bing-yahoo-search-alliance/01448
Yahoo : Bing : Search Alliance : Traffic Report : Search Engine …
What effect does the Yahoo! – bing marriage have on traffic? I ran the traffic stats from Google analytics for the…
Publish Date: 09/14/2010 10:12
http://www.searchengineoptimizationportland.com/blog/2010/09/yahoo-bing-traffic-report/
Microsoft plans to roll out new paid search features: The Bing-Yahoo search alliance will provide new ways f…
http://tinyurl.com/25pytck
By azInternet at 09/16/2010 15:29
Yahoo! & Microsoft Search Alliance – Advertise on Yahoo! Search, Bing & adCenter
Explains how Yahoo! & Microsoft are working towards an easier way to advertise on Yahoo! Search & Bing through Microsoft adCenter.
Article by Carlos Gzmez
carlos@mcintoshmarketing.com
Image by: Andy Rob
Tags:
bing
,
bing ppc
,
google
,
google ppc
,
seach engine optimization
,
yahoo