July 22nd, 2010 |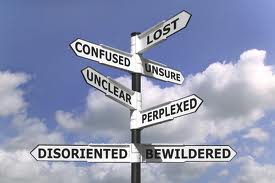 I visited with a good friend yesterday who is experiencing incredible success in generating over 60,000 hits to his website each and every month. Now what makes these numbers even more amazing is that he doesn't blog, send out press releases, nor does he have anyone marketing his small business fulltime. His market is extremely niche, so I promised not to tell what he does. His products are high-end and this crowd is super crazy about the industry he services.
But he is struggling financially as he is not converting website visits into loyal clients and qualified sales leads. I did a rapid analysis of the situation and I am sharing with you what I found missing that resulted in his sales conundrum.
1. The phone number on the website was very hard to find. This should be much larger than the other type of the page and at the top right hand corner of the website. Have some type of action such as, "Call NOW to Download a FREE Report", or "Call Today For a FREE Quote."
2. There was no lead capture box that prominent that gave something in return. Again, now offer and no way to interact to let the potential client to give their information so that they could be followed up with emails, or better yet, a sales call.
3. There was no PDF brochure and price list featured. What if one of those 60,000 were ready to buy. There was no way to get the list of products and their prices, so most people leave the website thinking, "I probably couldn't afford it anyway."
4. Their social media buttons were hard to find. You must get them to join and follow you, much less sharing with others.
5. This is the most important and most frequent reason: Their sales person was negative as a person and was actively prohibiting the selling of the product. Certain people PREVENT sales, turn customers away and refuses to close the sale. These type of "sales" people are dedicated losers. They are more of a liability and you need to get someone who is positive and likes to make money. A lot of it.
If you are not sure why your hits and not converting, then contact and expert and get it remedied right away.
Tags:
converting website visits
,
qualified sales leads
,
web site visits
,
website visits