July 27th, 2010 |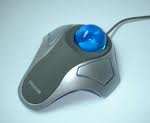 There are really only two routes to take to market effectively within the online world. The most preferred and recommended one is to learn about it thoroughly and to practice consistently the basics of successful marketing. There will never be a substitute for being the smartest person you can become, all the while being consistent, adhering to a comprehensive marketing strategy. Your second option is to hire someone who truly is a search engine optimization expert.
There is nothing wrong with demanding internet marketing help.
To remain ignorant, while also being so frugal that you never engage, is both folly and self-destructive. I am not telling you anything new when I say that the world is rapidly employing more and more small business SEO strategies and technologies to not only communicate and connect, but to reap billions of dollars annually in revenue. And these factors will only grow – rapidly
Search engine optimization strategies are highly effective when engage in them correctly and consistently. According to this blog post from Husbpot, small business blogging builds SEO value beyond most expectancies.  And what it takes to set up one, as well how to post blogs effectively, is really not that difficult to learn. This can be easily learned by attending a internet marketing seminar or reading books, such as The New Rules of Marketing & PR by David Meerman Scott. The real barrier is getting started and staying consistent, which is a self-induced barrier.
So the question becomes, in actuality, a choice of which route to take. I suggest a little bit of both. While educating yourself and engaging in the usage of internet marketing tools, I suggest that you hire a search engine optimization expert to at least consult you on major decisions, strategies or changes. When you have a trusted source to bounce ideas of off, as well as learn new technologies and emerging opportunities and trends, you will stay ahead of about 95% of your competition.
By networking in your local community and with fellow business connections who are successfully engaging in internet marketing, you can find the help you need. But do not forget that the basis of your success will be established on your own knowledge and certainty of the basics of internet marketing.
Tags:
hubspot blog
,
internet marketing help
,
internet marketing seminar
,
internet marketing tools
,
search engine optimization experts
,
small business seo strategies