October 6th, 2010 |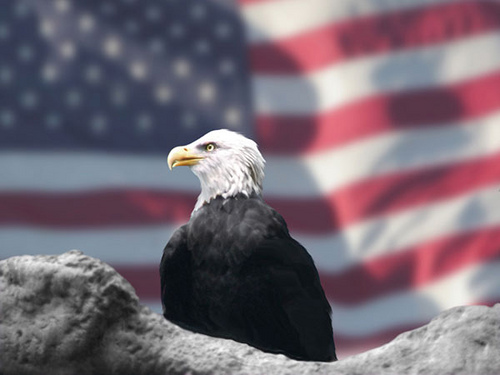 With new tax laws juxtaposed against rising regulatory costs, health care concerns for employees, educational issues and the emerging workforce across the planet,the future of small business in America can seem to be on shaky ground.
In my conversations with business owners I see that there are those that look to the future with great expectations and those that are seriously concerned.
The new tax act delivers increased deductions for start up expenses and allows for stock holders to pay less taxes on the sales of their small business shares*.
At the same time costs for businesses in other areas are going up, especially in the employment category. Not only are good employees hard to find but they are expensive! Then again so are the bad employees.This is a tricky area for small business owners as they need employees but can find it difficult to afford them
Quote:
In the latest report on the cost of regulation, the SBA Office of Advocacy finds that the cost of regulatory compliance for the smallest businesses (under 20 employees) has increased from $7,647 per employee per year in 2005 to $10,585 in 2008. So just as the recession was taking hold, small business had to divert 38% more per employee just to meet the demands of growing regulation. This cost is 36% higher than the same per employee cost facing larger businesses with over 500 employees.**
I see this as a time of opportunity. Yes we are in a recession. Ok I get it. Business is slower than it has been. Alright.
But to "agree " to "ride it out" or "see what happens" is an admission of an inability to actually "do anything" about it.
Successful people do not "wait it out", they move forward on track and on purpose.
The American small business owner has always been the driving force behind the growth of the USA. All the big businesses we have were all once small businesses,right?
Here are my suggestions:
1. Make the decision to expand your business NOW.
2. Go to the office supply store and buy yourself a gallon of midnight oil and start burning some of it to come up with some bright ideas on how you can build up your business.
3. Start Marketing your business with a vengeance. Let people know you are there for them let them know you have the products and services they want. Make them confident in the fact that you can provide them with what they want Now.
4. Use the Internet! It is less expensive than traditional marketing media. It has the more customer eyeballs than traditional marketing media and it is extremely more effective than traditional media.
5. Stop just accepting that everyone is holding back and waiting. Just stop it.
6 Start creating the idea that we can succeed and promote it hard. Deliver good service make your customers happy .Tell them to bring in their friends.
7. America, the future of our small businesses depends on our willingness to make them successful just as we have always done whenever times were tough.
*http://blogs.forbes.com/robertwood/2010/10/06/big-tax-changes-in-small-business-tax-law/
**http://www.csmonitor.com/Business/The-Entrepreneurial-Mind/2010/1004/Rising-regulatory-costs-strangling-small-business
Government Grants for Small Business
In order for us to get out of this recession, it is essential for small businesses to be successful. Statistics show that these businesses employ more than half the US population. Therefore, it is vital for these owners to have access …
Publish Date: 10/05/2010 23:10
http://www.dreamboxvault.com/government-grants-for-small-business-2/
Small Business Questions & Answers
I've got satisfactory money to start most any business, but I don't know which ones are ususally successful. I don't need to obtain rich, and don't want an internet or creative concept, just a regular small business. …
Publish Date: 10/06/2010 8:09
http://www.dreamboxvault.com/small-business-questions-answers-3/
Mothers, ideas to make your Small Business Office Your Own …
There may be benefits to the owner of a home-based small businesses, such as the possibility of usingSome of the expenditure budget, more time with family and more time raising children as a tax deduction. …
Publish Date: 10/05/2010 12:13
http://owningyourownbusiness.small-businessmarketinginfo.com/owning-your-own-business/mothers-ideas-to-make-your-small-business-office-your-own/
Google's Matt Cutts gives tips to small business owners
www.reachd.com Rodney Bartlett interviews Google's Matt Cutts at Pubcon 2007 in Las Vegas. Matt had some excellent tips for small business owners and answered a few great questions.
Business: Small Business and the Recession – nytimes.com/video
Nearly a year after economists deemed the recession over, some small businesses in New York City have yet to see sign of recovery. This report is part of an ongoing series following small businesses. Related Link: nyti.ms
Article by Carlos Gamez
Image by stephen.moore
Tags:
blogs
,
buisness blog
,
internet marketing
,
lead generation
,
online marketing
,
small business
,
small business marketing