October 25th, 2010 |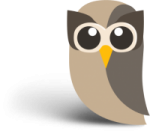 For those who know Hootsuite you already know that they have made all their iphone apps free this month. You probably ALSO have heard rumors that there is an iPad app, although it's not available for download just yet. So I'm guessing that's coming in the next few weeks. For those of you who don't know about Hootsuite, let me take this opportunity to fill you in a bit.
People who are serious about their social marketing via Twitter use some sort of tool to be able to send tweets from their smart phones like Tweetdeck or Twitterrific, both awesome tools that I've used extensively over the past few years.  These serious Twitter users may also use a desktop application of some sort to organize their tweets, users, etc., and quite often a tool to integrate all their social media to update statuses across multiple networks at once like Ping.fm.
Then there's the next level up of "serious" for social marketing. These people use Hootsuite. Hootsuite has both free and paid versions, and is a complete social media interface to organize all your social networks into one place, as well as organize tweets, followers, track statistics to the level of the stats of a single tweet, to see what kinds of tweets get you the most followers, etc.
For companies that have multiple social media accounts with multiple users, all can be added to Hootsuite and tracked…multiple users, multiple social networks: Twitter, Facebook, LinkedIn, Foursquare, Ping.fm and WordPress. This is the most robust social media tool I've found, so I definitely felt it was worth mentioning.
The difference between the free and paid versions price-wise is negligible ($6 a month) and depending on your company's size definitely worth it. If you're anything like me, you're always looking for ways to make social marketing more efficient, as it's VERY easy to make updating your social networks, tweeting and commenting a full-time job. So there you go, just trying to help.
Tags:
facebook
,
facebook integration
,
hootsuite
,
ipad app
,
iphone app
,
ping.fm
,
smartphone app
,
social media
,
social media integration
,
social networking
,
social networks
,
Tweetdeck
,
twitter
,
twitter integration
,
twitterrific
,
wordpress
,
wordpress integration