August 11th, 2010 |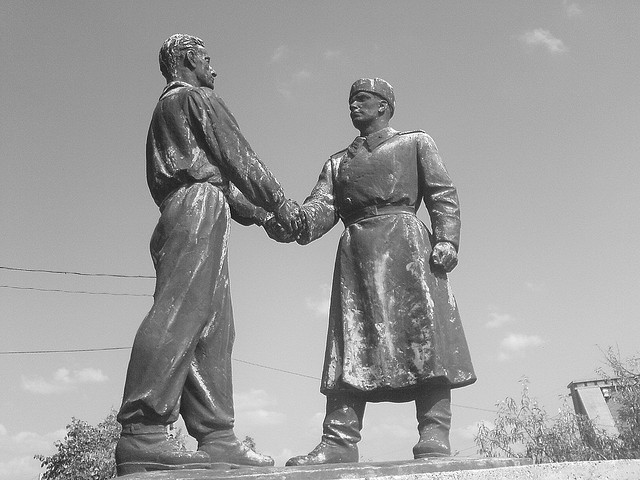 I hear this once in a while. Odd but true . In fact I am convinced that the only danger there is in Social Media Marketing is to NOT be involved in using it!
There are many theories about your brain getting fried because of the Social networking. Or Losing your sanity because you are obsessively connected to your devices… Phones, Laptops and tablets.
I don't think it's true outside the foolishness of texting while driving.
The social nature of modern technology is opening up channels of communication between business owners and prospective new clients and customers that have never existed before and that make it easier for the customer to find what they are looking for.
Yes it is the Business owner that is investing in building a social presence to help promote his company but in the end it is he consumer that makes out the best. He can now find whatever he is looking for in whatever configuration at his finger tips.
I believe that the more involved in Social Networking and Marketing business owners get the better it will be for consumers . I love it when I want something that I can access my smart phone ask a question and instantly get recommendations for what I am looking for.
If you are a business owner try this link for a great Social Media Marketing resource.
How to Use Social Media to Make Make Money | Social Media Marketing
Do you know what social media marketing is and to go about making money with social media? First of all before you can make money at something you need to know.
Publish Date: 08/11/2010 3:48
http://www.socialmediamarketing.co.cc/social-media/how-to-use-social-media-to-make-make-money
Social Media Marketing Tips for Beginners | Webmaster 9
If you are familiar with words like Youtube, Facebook, Linkedin etc then understanding the concept of social media marketing is not a big deal. It is one of the.
Publish Date: 08/11/2010 15:54
http://www.webmaster9.com/2010-08/social-media-marketing-tips-for-beginners.html
Social Media Marketing Case Studies « Piranet
A great resources for finding Social Media Marketing Case Studies around the web. Related posts: Services Marketing Case Studies| Marketing Case Studies In Management Source: http://www. ibscdc. org / services-marketing-case studies. …
Publish Date: 08/11/2010 5:04
http://www.piranet.com/case-studies/social-media-marketing-case-studies/
By jimmywarren1 at 08/11/2010 16:45
Social Media Revolution: Is social media a fad? Or is it the biggest shift since the Industrial Revolution? This video details out social media facts and figures that are hard to ignore. This video is produced by the author of Socialnomics.
Author:Carlos Gamez
Business Development Manager
McIntosh Marketing
carlos@mcintoshmarketing.com
Image by Mark i Geo
Tags:
facebook
,
FB
,
google
,
network marketing
,
social meda
,
social media marketing
,
social networking
,
twitter
,
youtube