October 4th, 2010 |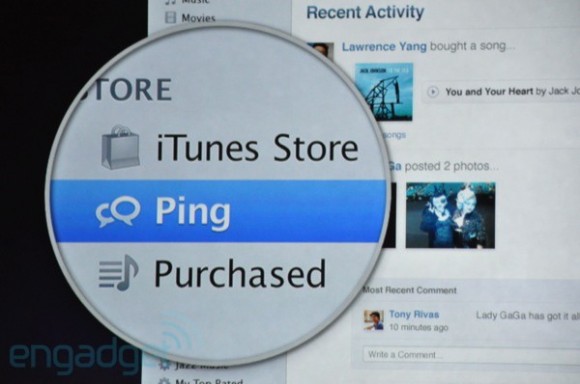 Mostly like you all know this already, but I personally was confused when I first saw the new iTunes update. So I'm writing this to clear it up for anyone who needs to know…just in case.
Anyone who's watched Bill's live show pretty much EVER has heard him talk about Ping.fm. He uses Ping to connect all his social networks so that he can update his statuses from one nice location. He's been using it for a long time, as probably most of us have. Ping.fm is a social network that takes the time out of updating all statuses on all social networks, by allowing you to link all your social networks to IT, and then do all your status updates from one field in Ping.fm. Awesome. Anyway…
If you have iTunes, you've noticed Ping has shown up in the sidebar and in other places. Ping is Apple's OWN social network for music that is now part of the iTunes interface. It's apparently a social network for music lovers.  It allows you to find artists you like, get recommendations based on the artists you like, as well as comment on their statuses, etc. I haven't even figured out all that it does, because I just noticed it at work a couple days ago, and I haven't had a chance to figure it all out and play with all the features.
Just wanted to let you know that Ping is not at all related to Ping.fm…in case you wondered. As soon as I decide what I think about this new addition to iTunes, I'll let you know. And feel free to let me know what YOU think of it, as well.
Cheers.
Tags:
apple
,
itunes
,
ping
,
ping.fm
,
social network online communities