November 29th, 2010 |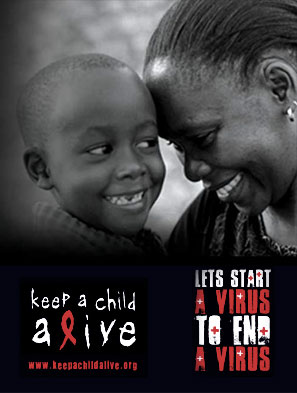 A. Well…not for YOU, but possibly for AIDS victims in Africa and India. Yes, I will explain…
Raise your hand if you'd rather tweet than talk to someone on the phone, getting your ear hot and possibly getting a cramp from holding your cell phone in place with your shoulder.  Yeah, me too.
It's no mystery that EVERYONE uses social media for their personal and business communications, often to the exclusion of live, physical, in-front-of-another-person communication. Friends find out where and when to meet their friends via Twitter mobile apps. Celebrity tweets keep you informed of the latest news, scandals and rants. Investors get their skinny via stock tweets. Shoppers find the latest deals via Facebook and Twitter feeds. Welcome to the 21st Century.
Social media is so integral to our daily lives that the threat of not using it for even a day is almost unthinkable. Which is exactly why that threat is being used to now raise $1M for charity.
Justin Timberlake, Ryan Seacrest, Lady Gaga, and numerous other celebrities have joined forces in a charity called "Buy Life" which is the brainchild of Alicia Keys. These stars have decided to ban their own use of social media until $1M is donated to this charity, which is dedicated to providing treatment, care and support to those in Africa and India affected by HIV and AIDS.  These celebrities are taking a stand about something they feel is more important than their own lifeline to humanity via the internet, thereby giving up their own "life" for that of others.
Ok, they're not really giving up their own lives, true. But when this is your main means of communication to the public and your entire career is based on your communication to the public, it's kind of a big deal. And those of us whose careers are based on internet traffic know how big of a deal this actually is.
If you'd like to help restore the digital lives of your favorite superstars, you can make a donation now or on World AIDS Day, December 1st, by going to keepachildalive.org.
Tags:
africa
,
aids
,
alicia keys
,
buylife.org
,
charity
,
facebook
,
hiv
,
India
,
justin timeberlake
,
kca
,
keepachildalive.org
,
lady gaga
,
ryan seacrest
,
social media
,
twitter