August 13th, 2010 |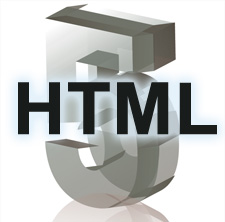 HTML5 is the future of the web – both for the future of how we present video and as a replacement for proprietary technologies like Adobe Flash.
However, Erik Huggers at the BBC has concerns that HTML5 may not deliver on that promise.
"The fact is that there's still a lot of work to be done on HTML5 before we can integrate it fully into our products. As things stand I have concerns about HTML5's ability to deliver on the vision of a single open browser standard which goes beyond the whole debate around video playback."
Some browser vendors have showcased proprietary implementations, and Microsoft has yet to ship it's promised standards-compliant Internet Explorer 9.
In addition, HTML5 just isn't a competent replacement for Adobe Flash.  It still lacks in the tools necessary for advertising, security, reporting – all parts necessary to make money from video sources.
This follows my own feeling that HTML5 seems to be stalled.  There has been a lot of excitement building these past few years in the development community. But where as I was initially excited for Apple to not support Flash on the iPad, it hearkens back to Microsoft's foray into the browser and the nightmare of their Microsoft-ation of the web. It puts Apple in a position to implement their proprietary standards, which makes developers like me shudder.
Tags:
apple
,
browser
,
html5
,
ie9
,
ipad
,
standards