August 9th, 2010 |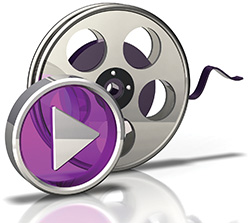 With the right talent or message, YouTube could be your best option to get your message across the entire globe. Just ask many new artists, such as Justin Bieber, what a YouTube video can do to launch your career into numbers you only dreamed of and give you a global voice. While YouTube is the undisputed online video leader, the fact remains that there are many other online video channels such as Google Videos, Veoh, Metacafe and many others.
Now I know that most people cannot even envision the level of success that a small handful of beautiful and talented individuals have found using this new online medium. And for the most part, you are totally correct. But let us look at the bigger picture and more important lesson. The playing field has never been more level because now almost anyone can engage in marketing with video. Where else could a 13 year kid from Canada post a video, shortly afterwards be signed by none other than Usher and then go on to sell millions of albums?  But this is what exactly happened to the kid we all now know as Justin Bieber.
The real lesson here for any aspiring artist, and even business person or entrepreneur, is the reach potential that this form of internet marketing videos has in store for all of us. No doubt, real talent and quality content needs to shine through, as a video on YouTube means nothing unless it demonstrates compentence in whatever field of endeavor. Every business and entrepreneur needs to develop a basic video marketing strategy to build their brand and expand their sales potential.
Tags:
global voice
,
google videos
,
internet marketing videos
,
marketing with video
,
metacafe
,
veoh
,
youtube video