Search Engine Optimization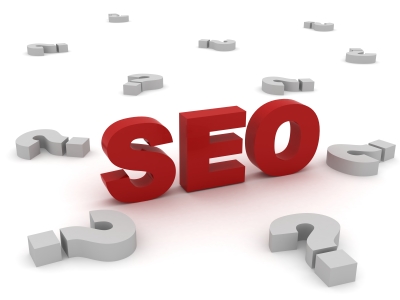 Question #1: How do you get your website listed on the first page of Google, Yahoo and Bing?
Question #2: How do you get your website listed on the first page of Google, Yahoo and Bing and get it to stay on page one?
Question #3: How do you get your website ranking on the first page for the important keywords and phrases used by potential customers?
The Answer?: "Search Engine Optimization"
What Search Engine Optimization Is
Also known as SEO, Search Engine Optimization is, fundamentally, all the actions you take, on and off your website, in order to get the various search engines ranking your website higher other than other, competing websites.
Typically, search engine optimization (SEO) is considered to be the process of improving the volume and/or quality of traffic being driven to a website from the various search engines through "organic" or "relevancy" searches.
This means that the traffic you are getting via SEO is free as compared to pay per click (PPC) traffic. Search Engine optimization gets you "free" traffic.
Everyone likes "free". Not only does this organic traffic not cost you anything, but it is highly targeted as well. And that means that the visitors to your site from correctly administered SEO programs are also more likely to buy!
>> Call 877 797 6825 or sign up to find out more about the McIntosh Marketing SEO services and get a Free web marketing consultation …
Why McIntoshMarketing should handle your Search Engine Optimization

McIntosh Marketing has over 12 years of experience in SEO. Under the guidance and expertise of our CEO, Bill McIntosh, McIntosh Marketing has built over 1,000 websites. Using Bill's Search Engine Optimization techniques, McIntosh Marketing has moved over $20 million dollars  for his clients and his companies.
When you work with McIntosh Marketing, you are getting Bill McIntosh's expertise, guidance and vision. The Search Engine Optimization Strategies developed by Bill work each and every time they are used and they can create great profits for you.
Based in Orange County in Southern California, McIntoshMarketing not only provides search engine optimization services nationally, but also focus on the Los Angeles, OC and San Diego areas.
>> Call 877 797 6825 or sign up to find out more about the McIntosh Marketing SEO services and get a Free web marketing consultation …