June 17th, 2010 |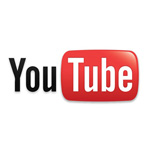 Now available at TestTube (Youtube's place to test new features), you can now edit your Youtube videos on their website!
You don't have to install anything – just go to their site and you can:
Combine multiple videos into one longer video
You can trim the beginning or end of it.
Add soundtracks
Create new videos and publish them to YouTube without having to upload anything
For example, I have a client right now that created a video where you can hear someone off camera counting down, "3,2,1" at the beginning. With this new utility, that can easily be trimmed off without installing any software. Wow.
This wacky video explains it pretty well:
Tags:
google
,
video
,
youtube