July 4th, 2010 |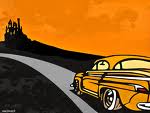 When times get tough, adjust. When markets take down turn, do niche marketing. This is what one Orange County small biz owner is doing to succeed and move forward in 2010.
As you can see in this article that appeared in The Orange County Register, Jow Chiodo or of JB Plastics in Santa Ana, CA is moving forward with what most small businesses do not do effectively and rapidly: Adjust.
When the environment changes, and a recession hits, many studies over the decades have shown that those companies that adjust, and heavily market where the profits lay, are the ones that survive the turbulent times and move forward. And eventually even expand substantially, as now there is less competition that take similar actions in their business plan or in the niche marketing.
Part of the adjustment is retooling your small business marketing plan and strategy. And that most definitely includes how to engage in effective online marketing.

Small business websites allow one to reach into niche markets for very low cost. This is done through blogging, video marketing and other guerrilla marketing online tactics that can reach highly specialized markets that are being under sold or simply outright ignored. The other benefit to utilizing these various internet marketing tools is that you can engage in these frequently and for low cost.
Picture courtesy of http://www.myfreewallpapers.net
Tags:
adjust
,
guerilla marketing online
,
internet marketing tools
,
niche marketing
,
orange county small biz
,
small business websites