June 3rd, 2010 |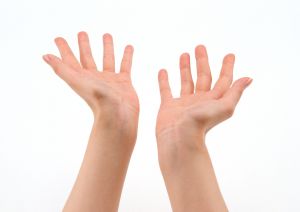 I recently read in Wired magazine about this term, "Word-of-Finger".  They defined it as:
adj. Marketing communicated via the keystrokes of social media.  It attracts advertisers because, unlike traditional word of mouth, it can be monitored through Twitter and Facebook.
I love this phrase.  It communicates perfectly exactly what you should be doing in your business' marketing efforts.  You want people to review your business on Yelp and Google Maps, you want people following you on Twitter and you want fans on your Facebook page.  The more people that are "typing" about you, the better it is for your business.
How do you get people to review you, or follow you?  The answer is simple: You have to be active in social media first.  When you are making your presence known on the internet and you are actively communicating with your fans and followers, people will "type" about you and your business.  People are more willing than ever to tell everyone they know about a good (or bad) experience with a business.  With a few quick keystrokes, they can make a post or a tweet or a review and get your business out to hundreds or thousands of like minded individuals.  And they are completely willing to (and will) do this once you have built up a relationship with them. Keep the communication flowing, be out there, make your presence known and you will succeed in the new world of social media.
If you're not already, get out there and get busy in social media. The first fingers that should be talking about you are yours!
Tags:
facebook
,
google maps
,
twitter
,
yelp