May 16th, 2010 |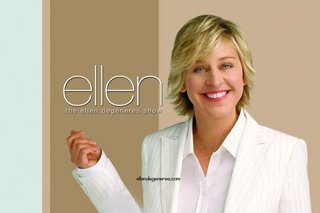 You just have to love how mainstream media is now utilizing online buzz to generate their own stories. Moreover, Ellen Degeneres recently demonstrated to all of us a powerful way to spin that buzz, even becoming a part of that craze.
It was just a matter of time before someone called Greyson Chance, a veritable overnight success on YouTube, due to his amazing cover of "Paparazzi" by international phenom, Lady Gaga. That really isn't the story of this blog. While the young performer was featured on Ellen's show, and even getting to speak via phone to Lady Gaga herself, the real success on the spin is how Ellen featured herself in the video while Greyson Chance did a shortened version on Ellen's show.
Knowing that this video would as well go viral far above anything Ellen could ever dream of, Ellen and her producers made sure that Ellen stood next to Greyson Chance during his electrifying performance. Five hundred thousand hit later, and now Ellen is empowering her brand and relevance to the social media crowd.
Lesson: News is happening all around you in your industry, town and other circles of influence. With some creativity and some good taste, you could find yourself easily riding the wave of the success of another.
Tags:
blog
,
brand
,
creativity
,
Ed Dearborn
,
Edwin Dearborn
,
ellen
,
elllen degeneres
,
greyson
,
greyson chance
,
lady gaga
,
paparazzi
,
social media
,
video
,
youtube