June 4th, 2010 |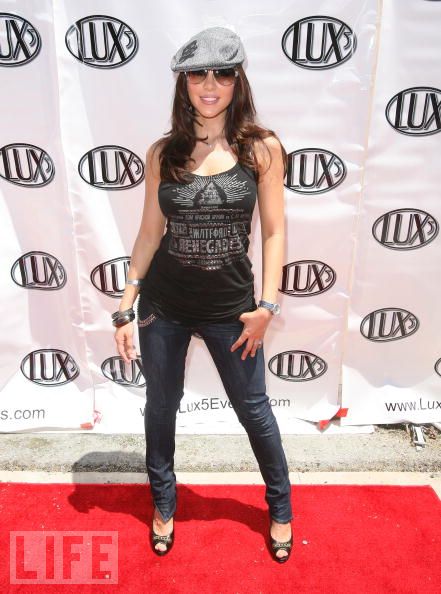 You wouldn't think that luxury entertainment and high-end marketing would be surviving, but it is in fact thriving.
And no one else proves that better than Lux5. http://www.lux5events.com/ In a world swirling in bad news on unemployment, recessions, bank repo's and credit crunch, Lux5 has taken the ultimate high road to success.
Based in Orange County, CA, The Lux5 Group has become one of America's premier live media providers,  focusing on luxury entertainment and high-end brand marketing. Lux5 stages ultra exclusive events that span from rare and exotic automobiles to million dollar yachts, haute couture fashion shows, VIP lounges to the most glamorous  brands from all over the world.
Since Lux5's inception, this savvy group of marketing mavens has been setting the stage for spectacular venues around the nation and even across the globe. Lux5 have become specialist in creating a unique environment where luxury is put within reach of progressive individuals, and where high-end brands fuse fashion and glamour with modern lifestyle.
And like Lux5, the rest of the world of glamour and fashion, they too are recognizing the power and influence of web marketing tools and social media.
At the recent Reuters Global Luxury Summit, (http://in.reuters.com/article/idINIndia-48980520100602) that has drawn international companies, is where senior executives from design houses and prestigious store chains brainstormed and networked about business trends and strategy. The Web interface may not have been the obvious alternative to traditional marketing channels, like magazines and television once upon a time, but it has evolved to become an inevitable solution.
If you had asked me two years ago, I would have said there is no way we are going to have any sort of evening clothes business online," said Alexander Bolen, chief executive of U.S-based fashion house Oscar de la Renta according to Reuters.
Luxury firms are essentially riding the wave of social networking sites like Facebook and Twitter where a loyal following creates interactivity with obvious benefits like word-of-mouth and statistics producing marketing results.
"The Internet is becoming more important—not so much to sell (products), but as a communication tool," said Francesco Trapani in an interview with Reuters. Trapani is the chief executive of the Italian jewelry, watches and perfume group Bulgari, which is the world's third-largest jeweler.
Face to face contact and tactile approach still has a role to play when it comes to the luxury goods market.
Tags:
Edwin Dearborn
,
High-end brand marketing
,
internet marketing tools
,
lux5
,
luxury entertainment
,
orange county
,
reuters
,
social media